These are really testing times for the financial markets and the picture is far from rosy on the domestic and the international front. For a while now, we have been witnessing the decline in domestic production caused by an economic slowdown. To add to this –
Two of the most renowned NBFCs in India i.e., IL&FS and DHFL sank saddling various banks with billions of dollars of NPAs.
Image Source – The Hindu
The first quarter of 2020 has begun with an even bigger damage to investor confidence with the moratorium put on Yes Bank in early March. It seemed to be one of the most promising private sector banks and the individual investors in the bank had absolutely no idea of what was coming up.
This quarter has also seen how the Coronavirus (COVID-19) has emerged as an unprecedented global health emergency and has impacted the global economy in such a short span of time.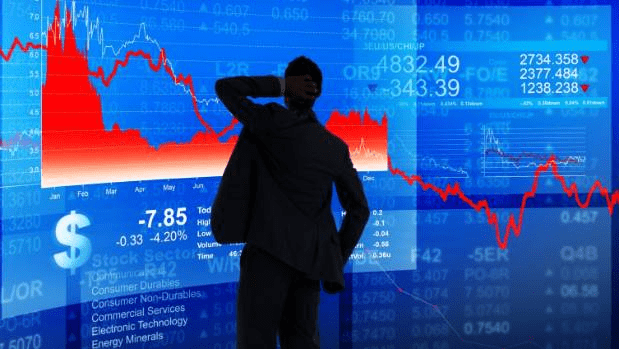 Indian & Global stock markets are plummeting. Both Sensex and Nifty are facing record drops day after day. Close to Rs. 12 trillion of investor wealth has been wiped off as of today1 and the downward trend is likely to continue for some more time.
Gold prices are fluctuating and at an all-time high, thus, the conventional practice of investing in gold doesn't seem to be a profitable investment strategy.
Over the last few years, banks and financial institutions have been progressively cutting down the interest rates for fixed deposits. And as on March 11th 2020, State Bank of India has slashed fixed deposit rates for the second time in a month2
These uncertain times bring forth a compelling question – where should an individual invest their money to secure the capital and have assured returns?
Where to invest
Despite all the above, there is the proverbial silver lining to every cloud and while most investment channels are shaky at present, the Ready to Move In property prices have been stable. It not only has the potential to keep their investments safe, but, also reap benefits from them. There are some compelling reasons that make investment in such properties an attractive option.
RERA boosting market sentiments: The implementation of RERA has steadily eliminated the apprehensions of home buyers. There is a much higher transparency now and buyers are no longer subject to hoodwinking.
No delays: Since, you invest in a 'Ready to Move in (RTM)' property, there are no hidden surprises or risks of potential future delays in construction with projects running into hurdles due to approvals or lack of financial closure. Ideal to go for a property that is ready for possession and you can move in as soon as you pay for it.
You get what you see: Since the property is already built, you can evaluate things like actual floor area, interiors, construction quality, furnishing & fixtures, vicinity and amenities available etc. Hence, buyers get exactly what they are shown.
GST benefit: Unlike the under-construction projects where the developers can charge 12% GST, there is no GST on RTM homes. This provides a significant cost saving for the buyers.
Income Tax Benefits: The EMIs paid for RTM flats also offer you income tax benefits, thus, saving more money for you.
Safe and Steady ROI: With RTM home purchase, the buyers are assured of the safety of their investments from the outset. Good quality RTM properties are always in demand, thus, their value appreciation is much stronger than an under-construction or newly launched project.
If you are looking for an investment option which gives you assured returns and keeps your money safe then ready to move flats are the best bet.
Reduced Stamp Duty : Maharashtra government on March 6th announced that it is reducing stamp duty on properties by 1 % for Mumbai, MMRDA Region and Pune for a period of two years thereby furthering the push to buy a new home.
To take a sneak peek into our Ready To Move in Homes, click here.
Sources:
1 https://www.business-standard.com/article/markets/market-carnage-rs-12-trillion-worth-of-investor-wealth-wiped-off-120031300315_1.html
2 https://www.businesstoday.in/sectors/banks/sbi-slashes-fixed-deposit-rates-for-second-time-within-month/story/397987.html