Bonds that celebrate together, thrive together. This festive season, the Narang Realty team becomes more than a team – a family!
And just as Narang Realty is known to create happy spaces for its customers, this festive season it was celebration time for the employees of Narang Realty. The activities organized by the HR were bursting with energy and excitement.
Here's a glimpse at the wonderful celebrations at the Narang Realty Head Office. The festive fervour began with 9 days of Navratri where the ladies flaunted their traditional look with Gujarati sarees and chanya cholis. Various shades of one colour, each day, created a beautiful aura. The 9 days ended, but the celebrations continued.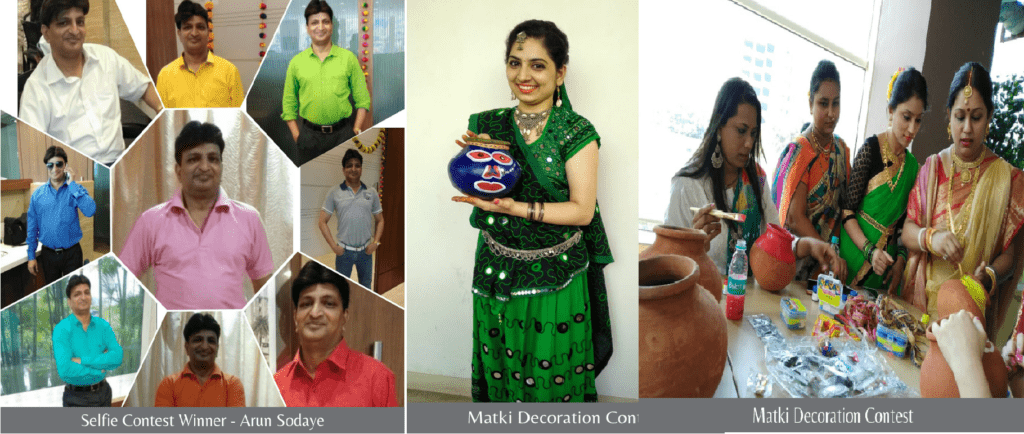 A special training on 'Creating a Happy Space' was conducted. Full of fun and learning, snacks and soft drinks were served to the attendees. Like one big, happy family the team supported each other through various games and team building activities.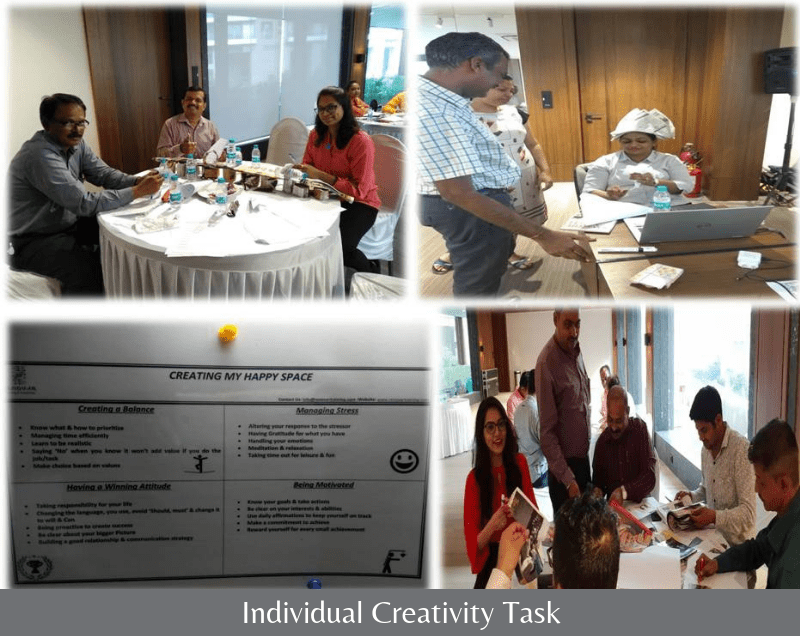 And then came Diwali! Yes, it was the time of the year, when the entire office was brightly lit up and adorned with Diyas. Moreover, the employees were encouraged to get their creative juices flowing through various competitions. The best Rangoli and the best-dressed man and woman were awarded. Take a look at the best rangoli lovingly made by one of our employees. The beautiful lamps and diyas at Narang represented an inner illumination that will inspire each and every employee to build a clearer vision for the future endeavours.